A DeKalb County police officer - a 26-year veteran - was recently killed in a hit-and-run accident while on duty, assisting a stranded motorist.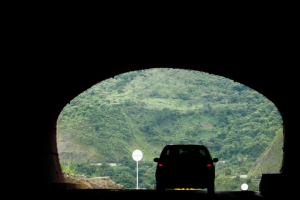 As our Atlanta car accident lawyers mourn alongside the rest of Georgia for this tragedy, we also know that police officers won't be the only ones at risk of such scenarios as we enter the holiday season.
According to the National Highway Traffic Safety Administration, Georgia has more than 6.5 million licensed drivers - with a large number of them planning to be on the road or on their way to the airport in preparation for the holidays. That doesn't include the unlicensed drivers who all too often take to the streets. Either way, there is a great deal of opportunity for cars to break down, and further for fatal accidents to occur as a result when so many people may be imbibing with alcohol to celebrate the holiday.
In 2010, the state reported a total of 1,244 traffic fatalities. That's a slight decline from the year before, when there were 1,292, but it is still far too many.
Among those fatal crashes in 2010, roughly a quarter involved alcohol - and that figure has remained unchanged since 2011. In fact, of the drivers whose blood alcohol level was tested after a fatal crash, 60 percent had been killed, and another 21 percent had been severely injured.
Twenty percent of the time, the people killed in those fatal DUI crashes were passengers and 15 percent of the time, they were pedestrians or bicyclists.
And it's not that Georgia drivers aren't being safe. In fact, the NHTSA reports drivers here had an observed seat belt use rate of nearly 90 percent in 2010. That's higher than a lot of other states throughout the country.
And indeed, the officer who was struck and killed by a hit-and-run driver recently in DeKalb was doing everything right. He was assisting a stranded motorist on North Hendry Boulevard - coincidentally, a roadside assistance worker. Witnesses said the officer's blue emergency lights could be seen for miles, so it was not as if a passing motorist would have simply not seen what he or she was approaching.
It was on a rural road, where he was struck so hard his gun was knocked out of his holster. The driver never even tapped the brakes.
Days later, police arrested a 43-year-old man from Stockbridge on charges of vehicular homicide, serious injury by vehicle, failure to maintain lane and hit-and-run.
But none of that can bring him back.
If you find yourself stranded in the midst of your holiday travel, here's what AAA recommends you do:
1. Take note of your vehicle's location. Specifically, know where you are in relation to major exits or cross streets and any major landmarks. You may need this information when calling for help.
2. Pull off the road. On most roadways, you should exit onto the far right shoulder as far off as possible while remaining on level ground. If you're on the interstate or a multiple-lane highway with medians, you may consider pulling onto the left shoulder, but make sure you are as far away from traffic as possible.
3. If you get out of your vehicle, proceed carefully and watch for oncoming traffic, particularly at night or bad weather.
4. NEVER stand directly behind or in front of your car. Other motorists might have trouble seeing you and you put yourself at risk of being hurt.
5. Turn on your emergency flashers, especially at night or during bad weather. Raise your vehicle's hood and if you have a brightly-colored scarf, tie it to the antenna or door handle.
6. Place flares or warning triangles to direct oncoming traffic away from your vehicle.
7. Communicate your situation. If you have a cell phone, immediately use it to call for help from inside your vehicle or a safe distance from the vehicle and the road. If you have to ask a stranger for help, do so through a cracked window and request that he or she call for emergency road service.
If you have been injured in a car accident in Macon or Atlanta, contact Gary Martin Hays & Associates at 1-800-898-HAYS.