More teenagers die in motor vehicle accidents than because of any other cause. As the fall football season approaches and kids head out to games, followed by holiday parties and dances, there is a significant risk that young people will make a dangerous choice and get behind the wheel drunk. If this occurs, they endanger themselves and others. Victims of any collisions caused by impaired teens in Atlanta, Savannah, Duluth and across Georgia need to take legal action with the help of a personal injury lawyer.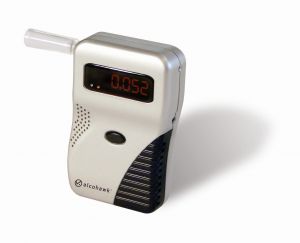 Preventing accidents before they happen is always the best option, and parents can make a big difference in reducing the chance of a collision if they know who their children are spending time with. This is because peer pressure is one of the major determining factors in how safe a young motorist is and whether he or she will take the risk of getting behind the wheel after consuming alcohol.
Teen Drunk Driving a Serious Risk
Mothers Against Drunk Driving (MADD) aims to use positive peer pressure to help discourage young people from consuming alcohol and driving. MADD has organized a Power of You(th) program that gives kids the facts that they need to know about impaired driving. For example, just 30 percent of teenagers have consumed alcohol in the prior month according to surveys, while only 20 percent of teenagers binge drink alcohol. This is a smaller percentage of young drinkers than many people would think, and kids who know this information may feel less alone if they decide to turn down alcohol.
MADD also selects a group of National Teen Influencers who can help promote safe driving and prevent drunk driving in their local areas. The influencers are young people who are community leaders and who have taken initiative to join clubs or become part of organizations or events dedicated to the fight against drunk driving. Some of the influencers are people whose lives have been affected by alcoholic beverages. These young people can attend victim events and help MADD to illustrate the real-world effects of intoxicated driving.
Using positive peer pressure may work, because studies have shown that a teen is heavily influenced by his peer group. As a recent study published by the National Institute of Health indicated, a young person who has friends in the car is significantly more likely to become involved in a traffic collision as compared with a teen who does not drive with his peers in the vehicle. There is no similar corresponding increase in traffic accident fatalities among adults when they have friends or people from their peer group in their vehicle.
Further, the study also showed that less popular teens were susceptible to peer pressure in many realms of life, but that more popular teenagers were the most likely to face peer pressure when it comes to alcohol. Teens who are more popular are more likely to drink during adolescence. However, if teenagers are part of a peer group that disapproves of drunk driving, they are less likely to drive while impaired.
Parents should be aware of the impact of peer pressure and should be sure they know who their kids are attending football games, dances and other fall or holiday events with.
Call the Law Offices of Gary Martin Hays & Associates, P.C. at 1-800-898-HAYS or visit https://www.garymartinhays.com to schedule a free consultation.