In late August, Allstate Insurance Company released its ninth annual "Allstate America's Best Drivers Report." The report takes a look at the 200 largest cities in America and ranks them in term of the frequency of auto accidents in order to identify which city has the safest - and the least safe - drivers.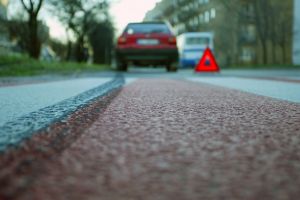 Unfortunately, as car accident lawyers in Atlanta know, Atlanta is not an especially safe city for motorists. The most recent list proves this, as Atlanta fell further on the list of cities.
Atlanta Becoming Less Safe For Motorists
Allstate publishes its report on the best drivers by reviewing Allstate claims data from cities throughout the United States. Because approximately 10 percent of all car insurance policies in the United States are issued through Allstate, this report is believed to be a realistic snapshot of the safety of America's roads in the 200 major cities included in the report.
Actuaries with the insurance company have developed an in-depth method of analyzing claim data to determine the likelihood that a driver in each of America's 200 largest cities will become involved in a car accident. The likelihood of a crash is compared to the national average and the cities are compared to each other. A weighted average of two-years of claims is used to determine the percentage chance of a crash, which is defined as any collision that results in a damage claim.
Unfortunately, the data shows bad news for Atlanta residents. In the survey published in 2012, Atlanta was the 161st safest city in the United States out of 200 cities.This year, Atlanta fell to the 164th safest city.
The low ranking is based on the fact that drivers in Atlanta typically go an average of 7.7 years between car accidents. This is 30 percent shorter in duration than the national average. It also means that car accidents are much more frequent than in the safest city, Fort Collins Colorado, where the average years between collisions for drivers in the area is 13.9 years.
Drivers in Atlanta can clearly do better and Allstate provides some tips for motorists in big cities to try to reduce the risk of accidents and be safer on the roads. Allstate's tips include:
Leaving plenty of time to reach your destination, even with the traffic that you are likely to encounter.
Planning ahead and finding out what is going on in the city, such as events that could add to traffic or accidents that could result in a closed road or slow passage.
Remaining alert while driving to ensure you can stop or slow down for pedestrians or other obstacles that you encounter as you travel.
Reviewing directions to your destination in advance and pulling over if you get lost, rather than getting stressed while driving or looking away from the road at a map or GPS.
Hopefully, if Atlanta drivers follow some of these tips, the city can move up in the rankings for next year and be a little safer for motorists on the road.
If you have been hurt in a car accident, contact Gary Martin Hays & Associates at 1-800-898-HAYS. Attorney is not the author of this blog.