Many people ride bikes for their commute because they want to get exercise or because they believe it is better for the environment. Bikers have been vocal about encouraging local municipalities to improve conditions for riders and have largely been successful in getting bicycle lanes installed and ensuring that lawmakers consider the needs of riders. In fact, just recently, Atlanta was chosen for a bike lane project that WABE reports will result in the construction of safer bike lanes in the city.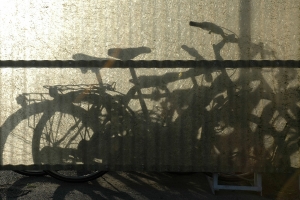 Some drivers, however, are questioning whether bike riders may have gone too far. In several recent articles in the Washington Post, bikers have been described as "bullies" and as trying to "rule the road." If bikers do indeed behave in an aggressive way and fail to follow the rules, this could affect their right to recover compensation after a collision. A personal injury lawyer can help those involved in a bike accident to determine who is to blame.
Criticisms of Bicycle Riders
According to the Washington Post, bike riders have pushed to have bicycle lanes installed in places where parking previously was located, causing shortages of convenient parking in some areas. Bicycle riders are also accused of traveling too slowly on busy streets during rush hour and not respecting motorists who want the bikers to get out of the way. The columnist even suggests that "bikers routinely worm their way to the front of a line of cars waiting at a red light" and then poke along at a "snail's pace" and hold up traffic when the light turns green.
In a separate article also picking on bike riders in the same newspaper, a columnist lamented that bicycle riders frequently ride on sidewalks where pedestrians travel.
Yet another columnist complained about "bicycle ninjas" who ride without lights at night or when visibility is low. This makes the bicycle riders difficult to see and puts pedestrians at risk as well as increases the chances of a bike accident occurring. Some of these bikers may also go the wrong way in bike lanes and ride on sidewalks even when they are difficult to see.
These criticisms seem to suggest that some bicycle riders have a sense of entitlement and it is disrupting the orderly operations of the road. The reality, however, is that bicycle riders still face significant dangers even though bike lanes have become more common.
According to the National Highway Traffic Safety Administration, there were 726 bicycle riders killed in 2012 and another 49,000 got hurt in motor vehicle collisions. While bike riders made up just two percent of people killed and two percent of people injured in traffic accidents, the number of fatalities is on the rise. In 2012, for example, there were six percent more bicycle riders killed in collisions as compared with the prior year. Urban areas are the most dangerous for riders, with 69 percent of all deaths occurring in urban areas.
Both bicycle riders and drivers need to be respectful of each other and need to obey the rules of the road. The risk of accidents can be reduced only if everyone is careful.
Call the Law Offices of Gary Martin Hays & Associates, P.C. at 1-800-898-HAYS or visit https://www.garymartinhays.com to schedule a free consultation.