BUFORD, Ga - The Dacula Patch is reporting that an 18-year-old female was allegedly raped at a Buford apartment complex. The Gwinnett County police have obtained warrants for men connected with the incident. Three out of the five men involved have been arrested in connection to the alleged battery and rape.
The incident took place at The Preserve at Ivy Creek apartment complex near the Mall of Georgia: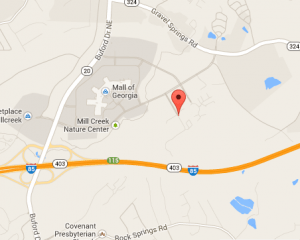 Police were dispatched to Gwinnett Medical Center when the young girl was brought in to the emergency room for treatment.
According to the girl, she had been celebrating her birthday with friends and ended up at the apartment complex. After a night of drinking and a subsequent morning of drinking, she blacked out.
"The victim advised that after drinking for an unknown period of time, she blacked out," the police officer noted in their report.
She was later awoken by two females and told she needed to leave. She went home, fell asleep and later when she awoke she noticed bleeding and felt pain. She also found bruising on her thighs. The girl's brother took her to the emergency room where she indicated she did not remember being raped, but a report was completed regardless.
Our Atlanta premises liability lawyers understand how hard it can be for rape victims to come forward and pursue legal charges against rape assailants. We fight for the rights of sexual assault victims by helping them stand up to their assailants as well those who failed to provide adequate security that could have prevented the assault from occurring in the first place.
If you have been sexually assaulted, contact the lawyers at Gary Martin Hays & Associates to fight for your rights. We have offices in Atlanta and Savannah - Contact us today or call 1-800-898-HAYS.