A motorcycle accident occurred in Gwinnett County in late May after a car crossed the center line on Winder Highway and struck an oncoming motorcycle in a head-on collision. According to WSB-TV, the three-vehicle accident caused two vehicles to roll over, and occupants of all vehicles were hospitalized.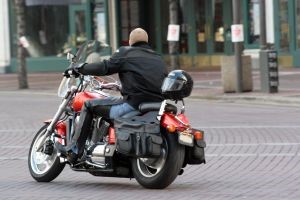 While thankfully there were no fatalities in the Gwinnett County crash, the Atlanta Journal-Constitution reported a motorcyclist in Buford wasn't so lucky in April after being struck from behind by a vehicle following too closely. The accident caused a chain reaction resulting in the motorcyclist being struck by multiple vehicles and sustaining fatal injuries.
The Governor's Highway Safety Association (GHSA) reports a sharp decrease in fatal motorcycle accidents across the United States from 2012 to 2013. However, evidence suggests this decline was caused by weather and not better safety measures. Motorcycle accident victims who believe their accident was caused by a careless driver should discuss their legal options with an accident attorney in Atlanta immediately after their crash.
Preventing motorcycle accidents in Georgia
According to GHSA statistics, 97 fatal motorcycle accidents occurred in Georgia during the first nine months of 2013, representing a 13 percent decrease from same time period in 2012. Georgia's motorcycle fatality rates reflect a national trend in declining fatal motorcycle accidents. In fact, the state exceeded the average decrease of 10 percent nationwide.
The GHSA suggests the reason for the nationwide decline in fatal motorcycle accidents was due to 2013 being a colder, stormier, wetter year than 2012. The trend appears to have carried into 2014 with February's unusual snow and ice storm. Severe weather typically leads to fewer riders using Georgia roads.
While there may be fewer riders on the road, drivers of cars still must keep an eye out for motorcycles. They must respect motorcyclists' right to use the road in the same way they respect the rights of other drivers on the road. The National Highway Traffic Safety Administration recently published a list of important tips that can improve safety conditions for motorcyclists.
Published in May as part of Motorcycle Safety Awareness Month, the report by the NHTSA advises drivers to:
Give motorcyclists the full width of the lane they're occupying.
Use turn signals when merging or changing lanes.
Check mirrors and blind spots carefully for motorcycles.
Allow at least a three-to-four second following distance to avoid rear-end accidents with motorcyclists who have to stop quickly.
Avoid driving distracted or under the influence of drugs or alcohol.
Motorcyclists are urged to follow a number of safety tips, too, including:
Use helmets compliant with Department of Transportation (DoT) specifications.
Drive only with a valid motorcycle license and after receiving safety training.
Wear brightly colored and reflective clothing.
Use turn signals and hand signals while changing lanes or turning.
Stay in the middle of the lane where you are most visible to drivers.
If motorcyclists and drivers follow these basic safety tips and respectfully share the road with one another, hopefully further motorcycle accidents will be prevented in Georgia in the future.
Call the Law Offices of Gary Martin Hays & Associates, P.C. at 1-800-898-HAYS to schedule a free consultation.