A recent shooting at a Lawrenceville, Georgia, apartment complex has left two men dead and both police and apartment complex officials searching for a suspect.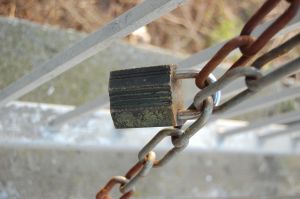 As our experienced personal injury attorneys in Atlanta understand, rape, sexual assault, shooting and other forms of violent crime may result not only in criminal charges but in a civil complaint against the owner of the property. Apartment complex owners have a responsibility to take all necessary precautions to keep tenants and guests safe. Prior property crimes may give a landlord notice of possible future crimes against a person. Apartment complex owners who knew that similar crimes took place may be liable for the victim's injuries.
Two men found shot to death in Gwinnett County apartment
According to WSB-TV, the fatal shooting occurred on Feb. 9 at a Lawrenceville apartment complex. The two victims, ages 24 and 22, were found in the hallway of a third-story apartment and inside the apartment. A third person escaped harm by hiding in a back room and jumping off the third-story balcony and into the bushes.
As of the time of the report, Police had yet to name suspects or a motive in the double homicide. The apartment complex said it was looking at surveillance video to determine whether the suspect entered the gated community with permission, sneaked inside or forcibly entered the apartment in which the shootings occurred.
In the wake of the shooting, neighbors told WSB-TV that the apartment complex and surrounding neighborhood has been "getting worse" over the past couple years, with one neighbor saying that the neighborhood had become much less safe due to shootings, assaults and other forms of violent crime.
Premises liability and apartment complex safety
While the cause of the homicide is under investigation and no suspect has been named, a separate fatal shooting that occurred on the grounds of a Gwinnett County apartment complex in April 2014 raised concerns over property owner liability in preventing violent crime that includes shootings, armed robbery and trespassing.
In July 2014, 11 Alive reported that a bystander was fatally shot outside his apartment after two men suddenly got into an argument with a group of people, resulting in gunshots. 11 Alive reports that the bystander's survivors filed a lawsuit against the apartment complex management and owners for allegedly covering up crime at the complex.
According to the report, Gwinnett County police reports indicated that the apartment complex had a history of assaults, shootings, robberies, rape and sexual assault. However, it was alleged that apartment complex owners failed to warn residents and prospective residents about the dangers or take the necessary steps to make their premises safer for residents.
What responsibilities do property owners have in preventing crime?
Property owners and managers are responsible for providing safe premises for patrons and guests. Negligent security can involve improperly functioning locks that allow a perpetrator into an apartment or hotel room, a failure on apartment owners to address known issues in a high-crime area, broken security cameras or a lack of security guards on a dangerous premises.
When it is found that a property owner fails to safeguard tenants, patrons or guests against known hazards on that property, an injury victim - or his or her loved ones - may have a right to file a claim against that property owner if negligent security has contributed or causes a violent crime such as a rape, sexual assault or shooting.
Call the Law Offices of Gary Martin Hays & Associates, P.C. at 1-800-898-HAYS or visit www.garymartinhays.com to schedule a free consultation if you have been injured in Atlanta, Duluth, Savannah or surrounding areas of Georgia.