For motorists in Atlanta, Duluth, Savannah or surrounding areas of Georgia, car sharing services like Uber provide a new option for transportation. Drivers have taken advantage of the opportunity to become car sharers and provide rides for extra money. Despite the advantages of extra income and a new mode of transportation, however, a personal injury lawyer knows that there are some significant risks associated with car sharing.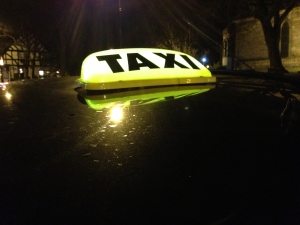 The big issue is who can be held responsible in the event that an accident happens. This question can come up when a negligent driver causes a crash and injures a passenger who signed up for car sharing. It also arises if a driver strikes an innocent pedestrian, bicyclist or other motorist will the driver is transporting a passenger as part of car sharing.
Who is Liable for Injuries Caused by a Car-Sharer? 
Forbes recently addressed the question of who can be held liable in situations where an accident happens while car-sharing. As the article made clear, the driver is often the only one who is held legally responsible for covering damages that are caused to victims.
Car sharing companies protect themselves from lawsuits brought by passengers by having passengers sign comprehensive liability releases upon downloading the app and booking a ride. Passengers agree not to sue or hold the company accountable not just for accidents but for other problems like assaults caused by drivers.
Other motorists who may be stuck by a driver offering car sharing of course did not sign a liability release. However, they may still be unable to sue because the drivers who work for these car sharing services are independent contractors and not employees. The car sharing companies may simply be acting as an information company and are not actually offering rides, which means the Communications Decency Act may provide additional protection from liability.
Since the companies may be immune from liability, this leaves victims filing a lawsuit against the driver. The problem is, the driver may have insufficient insurance or may be entirely lacking in coverage for collision damages.
Many insurance companies have been very resistant to providing coverage for car sharing. A spokesperson for the Property Casualty Association of America has released the statement that a "private passenger auto policy isn't intended to cover livery services." According to the SF Gate, the Association believes that, in most cases, state law would allow an insurer to cancel services to a policyholder providing car sharing since the risk of this type of commercial driving is materially different than the typical risk assumed by an auto insurer.
State Farm has refused to cover drivers who engage in car-sharing, as has Geico. In fact, the SF Gate recently reported on leaked documents from Geico showing just how hard a line the company takes against those who want to offer rides for money. The documents instruct staff members to group reject car sharers and provide a script that the staff is supposed to read that lets drivers know they need to either get other insurance or prove they aren't offering rides any more.
If drivers don't have coverage for collisions, then it becomes much more complicated for crash victims to file a lawsuit and obtain damages after a crash.
Call the Law Offices of Gary Martin Hays & Associates, P.C. at 1-800-898-HAYS or visit https://www.garymartinhays.com to schedule a free consultation if you have been injured in Atlanta, Duluth, Savannah or surrounding areas of Georgia.