On one Atlanta weekend early in November, four motorists were killed in separate auto accidents that occurred throughout the greater Atlanta metro area. According to the Atlanta Journal Constitution, the crashes occurred in Clayton, Cobb and Fulton counties.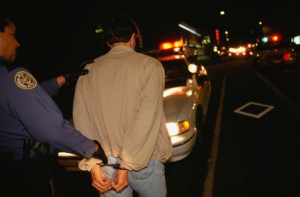 One of the deadly crashes occurred at an intersection at 1:30 a.m. on a Sunday in mid-November, resulting in the death of a passenger in one of the vehicles. Another occurred when a garbage truck rolled over while exiting I-75 Southbound. Finally, the last accident occurred on I-85 when a 20-year-old was killed after the driver of the vehicle he was in pulled over because one person in the car was trying to climb out of the vehicle. The young passenger got out and walked into traffic, where he was struck and killed.
An experienced car accident lawyer in Atlanta knows that deadly accidents happen far too often in the city. But this series of crashes over one weekend shows just how devastating bad driving decisions can be. It is important for every motorist to learn from these four deadly accidents and to make a commitment to practicing safe behavior as both a driver and a passenger in a vehicle.
Dangerous Driving Behaviors to Avoid
The four deadly accidents involved many different high-risk situations and risky behaviors. Crashes in the middle of the night, for example, often occur because of reduced visibility, because drivers are intoxicated or because drivers speed too quickly around curves and lose control of the vehicle. The cause of the 1:30 a.m. accident is not yet known, but investigators have indicated they will be returning to the scene to identify who is at fault for the death.
The Atlanta garbage truck accident caused by the garbage truck rolling over was a crash that likely occurred as a result of intoxicated driving. A bottle of vodka was found at the accident scene and a subsequent article in the Atlanta Journal Constitution indicated that the 56-year-old driver was charged with first-degree homicide for driving under the influence, failure to maintain his lane, and reckless driving. Driving while intoxicated is especially risky for commercial motorists who are in control of large vehicles that are prone to rolling over. This is why the legal limit for commercial drivers is just .04, half of what it is for other motorists. Still, every driver could potentially be injured or killed if he chooses to operate a vehicle when drunk.
Finally, the last accident shows the importance of being safe even as a passenger in a car. Doing risky things to distract the driver is likely to result in a crash. Drivers who are stopped at the side of a busy road also need to be extremely careful and avoid getting out of their vehicles if there is a chance they could be hit by oncoming traffic.
By taking the lessons from this deadly weekend to heart, hopefully future accidents can be prevented.
If you have been hurt in a car accident, contact Gary Martin Hays & Associates at 1-800-898-HAYS. Attorney is not the author of this blog.