Drivers are expected to obey the rules of the road and behave with reasonable care. Unfortunately, many motorists drive even when they know that there is something preventing them from being safe behind the wheel. Some motorists choose to operate their vehicles despite serious mechanical problems with the car while others have a physical or mental impairment and decide to drive anyway.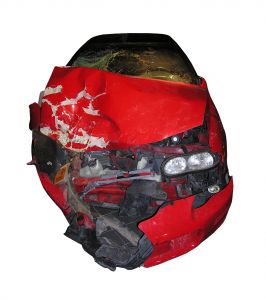 If a driver operates his vehicle when it is unsafe, he can be considered negligent and held responsible for any accidents he causes. A personal injury lawyer can represent victims of motor vehicle collisions caused by negligent drivers.
Motorists Who Drive When They Shouldn't
A recent survey of 2,000 drivers, of these motorists, 46 percent admitted to driving at least once or twice despite knowing that it was not a good idea to get behind the wheel. Eleven percent admitted they'd driven when it wasn't necessarily safe somewhere between three and ten times and three percent said they had gotten behind the wheel despite safety concerns more than 10 separate times.
There were a lot of potential reasons drivers cited for being concerned about their ability to drive safely. The motorists who were concerned about driving said that the problem that caused their concern included:
Drowsy driving, which was the problem faced by 68 percent of drivers.
Having a headache, which was the problem faced by 53 percent of drivers.
Being sick enough that they should stay in bed, which was the problem of 35 percent of drivers.
Consuming alcohol, which was the problem of 23 percent of motorists who said they drove because they were not as drunk as a friend.
Driving without glasses or contacts, which was the problem of 16 percent of drivers who said they needed vision correction.
Having their arm in a cast, which was the problem of eight percent of respondents.
Some motorists also reported mechanical problems that had them questioning the safety of the drives they took. Of the drivers who had mechanical issues:
61 percent drove with a check engine light on.
32 percent drove when their windshield was blocked by snow and ice.
26 percent drove with windshield wipers that were not working.
21 percent drove with a broken speedometer.
19 percent drove with a horn that did not work.
18 percent drove with headlights that did not work.
17 percent drove with a flat tire.
10 percent drove despite having a door that had to be held closed.
Seven percent drove with a child and no required child seat.
Six percent drove despite their car being filled with exhaust fumes.
Five percent drove without a driver's seat or with a seat that was broken.
These motorists endanger themselves and others. Most said that they drove despite the risks because they had to go home; get to work; pick up their kids or go to a doctor. The bottom line, however, is that there is no excuse for driving when faced with safety concerns.
Call the Law Offices of Gary Martin Hays & Associates, P.C. at 1-800-898-HAYS to schedule a free consultation.