As a person ages, he or she may experience physical decline, cognitive impairments, a change in sensory judgment and a change in emotions. The physical and mental changes that a body goes through can compromise a senior citizen's ability to drive. This can make it difficult for seniors in Atlanta, Duluth, Savannah or surrounding areas of Georgia, who may not want to give up their ability to get around on their own, but who may present a risk on the roads.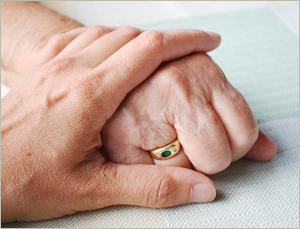 Because of the recognized dangers associated with older adults driving vehicles, the majority of seniors responding to a recent survey have indicated they believe that the laws should be tougher on older drivers. As Insurance News reports, around 70 percent of seniors aged 65 and older believe that a driver who is 75 years of age and up should be required to renew a driver's license in person. Most seniors also believe that a medical examination should be required any time a 75+ year old wants to get a license. Despite this general belief, however, a personal injury lawyer knows that many individual seniors may not be certain about when it is personally their time to stop getting behind the wheel.
Senior Driving Safety Awareness is an Important Issue
To draw attention to the risks associated with senior driving, Older Driver Safety Awareness Week was held this December. This is an annual event which, this year, ran from December 1- December 5. Although it is over for the year, a big part of the event is encouraging seniors and their families to have an open discussion and create a plan for when driving has become impossible. This is something that can be done any time. As part of Older Driver Safety Awareness Week, a different specific activity was suggested for each day, and seniors and those with elderly family members can do those activities now or over the holiday season. The activities include:
Having a family conference: Discussing the issue of elder driving safety is something that several family members should be a part of. The holidays, when family members get together, are a good time for younger family members to determine if the senior in their life has limitations that will make driving difficult.
Identifying changes that affect driving abilities. Seniors and their younger family members need to be aware of some of the physical and mental health issues that can compromise the ability to drive safely. This will make it easier to recognize when those problems arise.
Exploring adaptive devices. There are products and devices that can make it easier for an older person to drive, potentially extending the period of time the senior can remain independent.
Undergoing an evaluation by a medical professional. A doctor, occupational therapist or other healthcare provider can conduct an exam to determine if a senior is still OK to drive.
Learning to adapt to changes. A senior and his or her family members should create a plan for how the senior can continue to get around once driving no longer is an acceptable means of transportation.
Planning ahead and understanding options when a senior can no longer driver could help to keep people off the roads once they present a risk to themselves and others.
Call the Law Offices of Gary Martin Hays & Associates, P.C. at 1-800-898-HAYS or visit https://www.garymartinhays.com to schedule a free consultation if you have been injured in Atlanta, Duluth, Savannah or surrounding areas of Georgia.