In-vehicle technologies have significantly evolved in recent years. There are now many advances designed to reduce the risk of human error resulting in motor vehicle collisions. There are also myriad in-vehicle safety devices intended to reduce the severity of injuries motorists suffer when a collision occurs.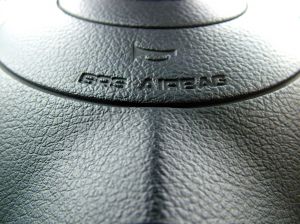 A personal injury lawyer knows sometimes, those technologies fail. The National Highway Traffic Safety Administration is the federal agency responsible for overseeing safety and setting rules for new technologies. The agency is also supposed to take swift action if something goes wrong, conducting investigations and making information available to the public so they can act to protect themselves. Unfortunately, as Auto News reports, there are serious concerns about whether the NTHSA is indeed effective in this important role.
Is the NHTSA Effective?
The House Energy and Commerce Committee is a bipartisan committee made up of both Democrats and Republicans. Committee leaders have sent a letter requesting that the Government Accountability Office (GAO) launch an investigation into the efficacy of the NHTSA.
In a letter from the Committee, leaders stated: "As vehicle functions and safety systems become more complex, these findings raise concerns about NHTSA's process of obtaining data and investigating vehicle defects."
These concerns are valid, especially when considering how the NTHSA has handled two high-profile recalls that have made recent headlines.
One important recall was the recall of General Motors vehicles with defective ignition switches. The problem could result in a vehicle suddenly and unexpectedly shutting off, leaving a driver in the middle of the road with a disabled vehicle. Airbags and other safety devices reportedly do not work properly in these instances.
The NHTSA may have been aware of problems with the GM ignition switches dating  back to 2007. However, neither the agency nor GM acted until this year, and the delay in recalling the vehicles may have resulted in more accidents, injuries and fatalities than would have occurred if swift action had been taken.
Another major recall was conducted this year as a result of Takata airbag problems. Takata airbags are installed in vehicles made by 10 different auto manufacturers. Unfortunately, the airbags can explode and strike those inside of the car with shrapnel. This, of course, is very dangerous and four deaths and dozens of injuries have happened as a result of the airbag problems.
Reports indicate NHTSA regulators initially provided misinformation about the vehicles that were affected by the airbag problem. The tool on the NHTSA website letting people look up whether their car had a problem or not also did not work effectively.
This puts the American public at serious risk of possible injury - or worse.
The NHTSA is not keeping up with its role in overseeing recalls, gathering information and regulating vehicle technologies. The agency owes it to the American people to do better.
Government leaders have called on the federal Government Accountability Office to launch an investigation and report back to policy makers with possible suggestions for improvement.
Call the Law Offices of Gary Martin Hays & Associates, P.C. at 1-800-898-HAYS or visit https://www.garymartinhays.com to schedule a free consultation if you have been injured in Atlanta, Duluth, Savannah or surrounding areas of Georgia.